Not just a box in which to place your empty toner cartridges, ink jet cartridges and unwanted mobile phones for recycling, also a collection service which would ensure you can safely and easily dispose of your printer waste without having to worry about having to worry about the enormous environmental imapct that could come from discarding waste toner and other pollutants, on a landfill. Don't worry about sorting them into type, we will take are of that for you.
Simply adjust the quantity input boxes according to the number of boxes/pallets you require and then press the 'add to collection' box for each input box, a button reading 'continue' should then appear in the middle (or underneath if you are using a mobile device) of the selection boxes, click that button when you are finished to be taken to the next stage of your order. You can re-adjust the number of boxes/pallets at the next stage of your order if you want to change your mind.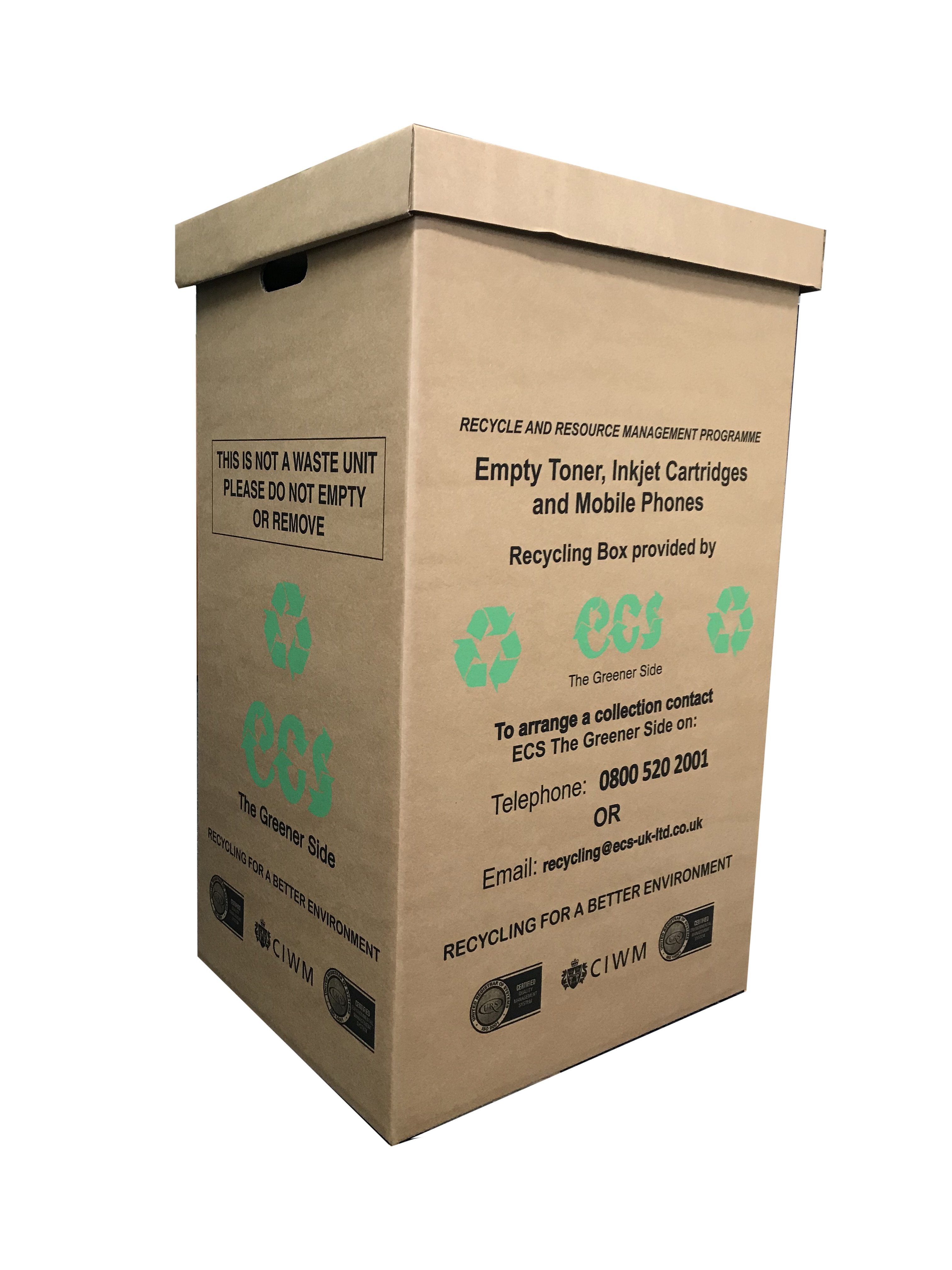 Schedule a Box Collection Service
Height 80cm x Width 47cm x Thickness 40cm
Add to collection

£20 For Each Box
Schedule a Pallet Collection Service
A much larger box, packed onto a shipping pallet.
Add to collection

£20 For Each Pallet
Would you like to order some more boxes, to replace those we collect?
How many boxes to be replaced?
Add to replacements

£20 Each