Making a visit to your local Recycling Centre during Lockdown will provide you with a totally different experience altogether. Most of the time it's every man or woman for him or herself, but with social distancing measures and queuing introduced, you're likely to find that what was once a simple task is now more of a chore.
To make matters worse, some recycling centres have claimed to be open "For Essential Use Only" – but how do we classify which waste is worth an "essential" journey to dispose of it?
Advice has been given to residents to postpone any projects while at home that may produce additional waste that you normally wouldn't have to dispose of, while remembering that the majority of waste can be gotten rid of during your regular kerbside collections via your local council.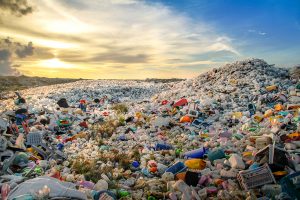 Here at Green Agenda, your waste WEEE equipment including Toner Cartridges (Remanufactured and Compatible), Ink Cartridges, Fuser Units, Drum Units, Waste Toner Units, Laptops and Mobile Phones are all essential items to us. We've been running at full capacity during the entire pandemic and will continue to do so during the third lockdown.
Simply Book a Collection to get started with our process.