One of the main concerns businesses have when committing to sustainable projects and introducing new green initiatives are the costs of implementation, or often the extra cost to their own customers, who can become alienated as a result.
One of the latest examples that follows this pattern is Tesco's decision to double the price of their plastic bags from 10p to 20p in an effort to encourage more shoppers to reuse them.
This brings Tesco's bag prices in line with competitors Asda and Sainsburys, with Morrison's holding the highest price for their plastic bags at 30p. Tesco themselves say that this change is to "encourage shoppers to reuse bags and to cut down on unnecessary plastic". Other stores incuding Morrison's and Waitrose plan to ditch plastic bags completely in their long-term plans.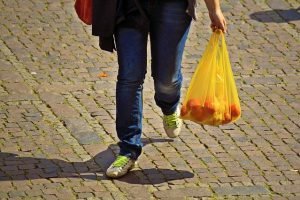 While we ourselves encourage every effort to make positive environmental changes, many Tesco customers were left feeling much less enthusiastic about the price increase, with some threatening to boycott the supermarket.
In contrast, Eco groups have backed Tesco's price hike for their bags, while Christina Dixon, of the Environmental Investigation Agency, said "Our recommendation is selling bags for at least 70p to truly drive the change we need to protect our environment."
Are Tesco's customers entitled to be outraged with this decision? Let us know your thoughts..