The recycling and remanufacturing of toner cartridges is an effective and sustainable response to the European WEEE Directive on the disposal of electrical waste.  With the amount of hazardous waste being sent to landfill, Green Agenda offer a simple solution to businesses who want to adopt a greener policy when it comes to reducing the amount of electrical waste which is left for disposal.
Toner cartridg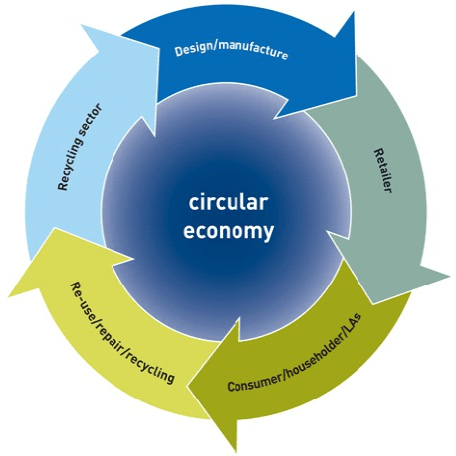 e recycling is a huge step in the right direction toward creating a fully functioning circular economy.  The notion of a circular economy was firstly developed in the seventies.  The theory involves the restructuring of industrial systems to identify the need for efficient resource cycling in the natural environment.  In the current economy, raw materials are transformed into products and finally discarded.  In a circular economy the resource loop is closed, which means raw materials are reused.  The EU has agreed a strategy for a 'resource efficient Europe' under the 'Europe 2020 strategy'.
The conventional toner cartridge derives of approximately 60 separate components, which are disposed at their end of life.  Key strategies for increasing the 'circularity'  of toner cartridges, include remanufacturing and recycling these components.  A circular economy puts sustainability and a closed loop approach at the heart of the waste management industry.