Did you know that this years' Halloween celebration will generate over 2000 tonnes of plastic waste? It's quite shocking really, considering it's just for one night of fun – it's possibly one of the most environmentally damaging celebrations that exist.
The equivalent of 83 million plastic bottles will be left as waste following Halloween. This is because 83% of the materials used to create costumes are plastic. Costumes often aren't reused or kept for long either, most of them are thrown away after a single time of using them. (roughly 7 million costumes thrown away each year)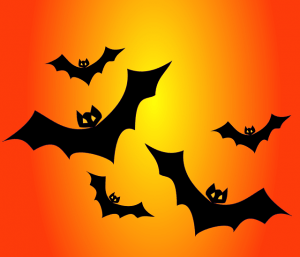 The report which this information comes from doesn't even include toys or food packaging bought especially for the celebration, which suggests the overall impact of Halloween could be even greater than we first imagined.
So what can be done?
Just like with many other things which are made out of plastic, including your toner cartridges, the designers must go back to the drawing board. There are a lot of other materials available which costumes can be made from which will do a similar job, especially if it's only for one night's use.
The only other alternative is increasing recycling efforts to ensure that the impact that all of this plastic has is at least delayed.
Plastic is just as much as a problem in our industry too. You NEED to take your responsibilities seriously. To find out more about our toner cartridge recycling service, please contact us.