Over the next few days we'll begin to look at some of the major reasons why businesses struggle to comply with the WEEE Directive. Hopefully we'll be able to provide you with a clearer picture of what the WEEE Directive is, what your responsibilities are and how you can approach them.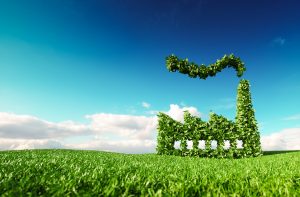 The WEEE Directive itself can be confusing, which is why we're starting off with complexity and misunderstanding – one of the biggest reasons why a large percentage of UK businesses are non-compliant; simply because they don't understand what it means for them (or if they actually have to do anything in the first place).
Lets start by making it clear who is responsible.
If you are a producer of waste then you are responsible
The next question you're probably asking yourself is "Am I a producer?"
If your company makes, imports or rebrands electrical goods then you are a producer and should therefore register with a compliance scheme if you haven't already. Confusion over whether the goods that you produce are classified as WEEE waste are also common. The best way to come to a conclusion over youIr products and to determine whether they're WEEE waste is to ask yourself if the product uses electricity – if it does, it's likely to be considered WEEE waste. (There are some exceptions to this general rule of thumb such as toner cartridges, which are classed as WEEE waste)
If you're still struggling, here are fourteen UK categories of waste that should help you out;
Large household appliances (e.g. white goods except for cooling equipment)
Small household appliances (e.g. vacuums, irons, toasters)
IT and telecoms equipment (e.g. computers, printers, calculators, phones, answer machines – except displays)
Consumer equipment (e.g. radios, hi-fi equipment, electronic musical instruments – except televisions)
Lighting equipment (except household lighting)
Electrical and electronic tools (e.g. drills, saws, sewing machines – except large stationary industrial tools)
Toys and leisure and sports equipment (e.g. train sets, video games, coin slot machines etc.)
Medical devices (e.g. dialysis machines, ventilators)
Monitoring and control instruments (e.g. smoke detectors, thermostats)
Automatic dispensers (e.g. ATMs, vending machines)
Display equipment (e.g. TVs and monitors)
Cooling Equipment (e.g. refrigeration equipment)
Gas discharge lamps and LEDs
Photovoltaic panels
One final thing to be wary of when it comes to WEEE waste is exporting it to another country – which is perfectly legal and acceptable, as long as you know that your waste is being recovered/recycled correctly. There have been cases of waste having to be shipped back to the UK from other countries, so please make sure to use an approved exporter if this is the route you choose.
If you have any further questions regarding waste, please don't hesitate to email us.